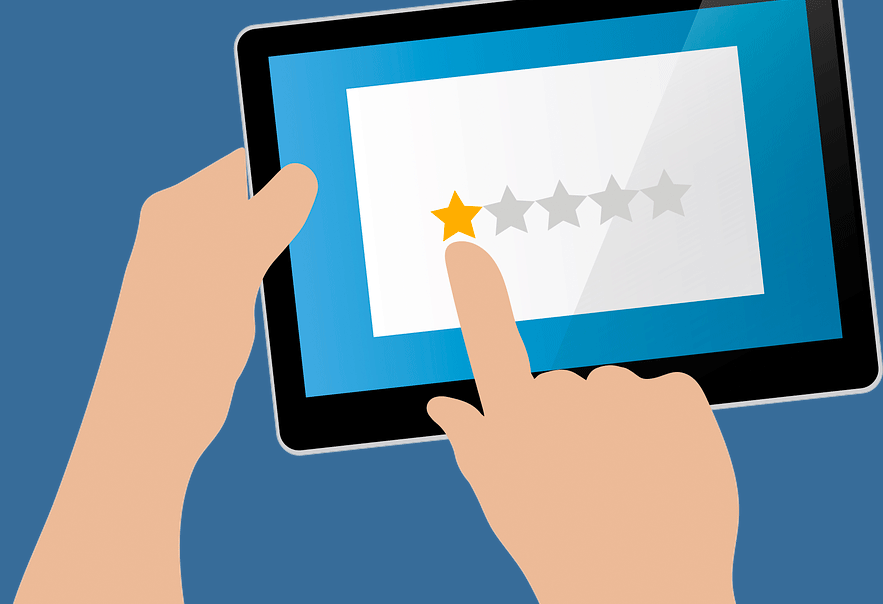 5 Tips for Handling Bad Online Pennsylvania Camp Reviews
There isn't a business owner alive who likes seeing a negative review posted online about their company. For camp owners in Pennsylvania, it can be especially worrisome since parents often read the reviews when deciding where to send their kids to camp. A negative review might result in some children going elsewhere next summer.
The problem is particularly unfortunate for camp owners when the review is written by a parent who simply is angry because they applied too late and the camp was full; the negative slam might have been written by a parent who didn't understand the camp's cancellation and refund policy; occasionally, it might even originate with a competitor eager to damage a rival's reputation and business.
Regardless of the source of a bad review, it is important to know how to respond. To adapt a slogan from an ad campaign, like diamonds an online review can be forever.
Rule 1: Respond Quickly
As in many other walks of life, the best defense against a negative review is a good offense. It is imperative to respond quickly to a negative review – within 24 hours is best. Ignoring any bad review won't make it go away and may leave other readers wondering if the complaint is valid.
Remember, though, that your offense should not be offensive.
According to Darnell Holloway, Director of Business Outreach at Yelp which is one of the major online review sites, when a camp owner responds to a negative review they should begin by thanking the reviewer for their feedback. Then, respond to each of the points raised by the critic in a positive way. End your response by offering to continue the conversation off-line.
If the complainer is legitimate, the chances are high they'll be willing to continue speaking with you. If it is a fake complaint, it will be the end of the discussion.
Four More Ideas for Handling Negative Camp Reviews
As camp liability lawyers in Pennsylvania, we do receive calls from owners after they have received a negative review wanting to sue the person who placed the item online. But it is far better to keep a level head and deal with the matter at the review site.
Besides responding quickly and positively, here are four more specific tips in dealing with a negative review.
1 – Stay Level Headed. It won't do your camp any good if you yell back at a critic; parents are likely to wonder if you'd yell at their children, too. Keep the bigger picture in mind. Saying anything that is even slightly accusatory will reflect badly on you.
2 – Take Responsibility for the Alleged Problem. It's not easy to do when a negative review appears but you have to take responsibility for your business. After thanking the critic for taking a moment to write, say something along the lines of "As the owner of the camp, I strive to provide a positive experience for all of our campers and their parents and I am sorry you are unhappy." Showing that you are both responsible and apologetic will show other readers that you are committed to addressing any problems that arise.
3 – Offer to Fix the Issue. Even though the criticism may be totally false, showing that you want to take steps to make up for the problem signals that you are genuinely concerned. But don't offer anything specific in your reply. Instead, suggest having a phone call to discuss the matter further. As Pennsylvania camp liability attorneys, we always recommend offering a solution in a private conversation so that others won't think, "If I complain, I'll get something back."
4 – Turn the Problem into a Positive. Take part of what the person said and use it to frame your reply with a positive spin. A reply that includes "I am so sorry your children had a bad experience. We've been running the camp for 15 years and even though we've had more than 2,000 happy campers in the summer, one or two exceptions to our high standards are likely to arise as regrettable as that may be.". Then make the offer to discuss the problem by phone or email.
Bad Review: An Upside to the Downside
While everybody wants to receive nothing but positive reviews, Yelp's Holloway cites research that indicates a camp receiving all ***** reviews and praise makes people wonder if the positive ratings have been put up there by people working for the business. As long as you take a positive approach in responding to negative review, it can work in your favor.
As camp liability lawyers in Pennsylvania, we'd be happy to answer any questions you might have if your camp is the target of a fake online review. Feel free to call us at 484.591.3000.