Insurance Defense Law Firm in Pennsylvania
Insurance Defense Lawyers in Pennsylvania
As our impressive list of insurance company clients reflects, we structure our entire practice around the proactive, aggressive and efficient disposition of cases in litigation. When appropriate, we provide counseling on the prevention of future litigation. We are proud to be recognized by our clients as both trusted counsel and skilled trial lawyers, especially in situations where insurance defense is necessary.
In this area, we have successfully represented insurers and their policyholders in all aspects of the claims process, including:
Automobile third party liability
Uninsured and underinsured motorist claims
First-party wage and medical coverage
Property and homeowners claims
We pride ourselves on understanding and respecting our clients' needs and goals. Our skilled team works together to ensure these goals are met. This level of internal collaboration combined with the quality of our work, responsiveness to our clients, and our proven track record of outstanding trial and settlement results makes Sherr Law Group the right choice for navigating today's increasingly complex insurance landscape.
Get a Free Case Evaluation
What Types of Insurance Defense Cases Does Sherr Law Group Handle?
Insurance defense can be a difficult topic to summarize, since there are so many aspects of this particular area of law. Sherr Law Group's Philadelphia insurance defense attorneys handle a wide variety of insurance defense cases: insurance coverage disputes, fraud, subrogation, and more.
Our Philadelphia insurance defense attorneys have successfully represented insurance companies and their insureds on numerous aspects of the insurance claims process, including third party liability,  premises liability, products liability, professional liability, employment law, construction, medical malpractice, municipal law, and insurance coverage.  Good insurance defense lawyers should have decades of experience advocating on behalf of insurance companies to settle cases, and if this isn't an option, to zealously represent the insurance companies and their insureds through trial when necessary.
Examples of Our Insurance Defense Work
The core of most insurance practices involves insurance defense or defending the insurance company's insured on a claim filed against them.  Here are a couple of examples of The Sherr Law Group's role in handling an insurance defense matter:
Slip-and-fall at a Business
Business takes out a business liability policy with the insurance company to protect the business against something bad happening on their premises

Someone slips and falls at that business

Business owner reports this to the insurance company

Insurance company assigns a lawyer to defend the business against the slip and fall claim, so the business doesn't lose millions of dollars in a personal injury lawsuit.  In our situation, a competent insurance defense lawyer is hired

The insurance defense lawyer advocates on behalf of the business (the insured) AND the insurance company and defends the business against the personal injury claim by proving that the business was not negligent nor did premises neglect cause the person to fall

If the case does not settle and proceeds to trial, the insurance defense lawyer represents the business – the insured – and is paid by the insurance company
Here's another one:
Police officer accused of sexual harassment
Police officer is accused of sexual harassment on the job

The city for whom the officer is employed has a liability insurance policy with the insurance company

The city reports the alleged sexual harassment to its insurance company

The insurance company contacts an insurance defense lawyer to defend the city and the police department against the allegations of sexual harassment

The insurance defense lawyer advocates for the police department – and orders an internal investigation to be conducted using an objective third party

If the police officer, in fact, did sexually harass the person, the insurance defense lawyer will work with the insurance company to settle the case (i.e., pay the sexually harassed person damages)

If the plaintiff – the person who was sexually harassed – won't settle, and the case goes to trial, the insurance defense lawyer will represent the City and its police department against the allegations of sexual harassment

The insurance defense lawyer's fees are paid by the insurance company

If a jury finds in favor of the plaintiff (the individual), the insurance company for the city will pay the damages dictated by the judge and jury
However, there are many other practice areas Sherr Law Group will take on: construction accidents and liability, homeowner's liability, product liability, and professional malpractice. Whatever the case, at the core of an insurance defense attorney's responsibilities is to zealously represent the insurance company and its insured against liability.
Whatever your insurance defense needs, you can be sure that Sherr Law Group will represent you with tenacity and decades of experience to reach a favorable outcome. If you'd like to learn more about what we can help, contact us through our website or by calling (484) 591-3000.
Skip
Insurance Coverage
Insurance Attorney in Norristwon, PA
Insurance coverage disputes most commonly arise when there is an issue interpreting what is and what is not covered in an insurance policy. Many times, an insurance company will deny a claim stating that because of extenuating circumstances, the claim will not be covered by the insurance company.  In response, the insurance company can hire an insurance coverage attorney to represent its interests.
By combining the attorney's knowledge of various insurance provisions and endorsement exclusions, insurance coverage lawyers can both defend the insurance company in coverage disputes, as well as to review policies for businesses to ensure the policy will cover all possible business liability scenarios for that business.   
When Sherr Law Group is hired to represent an insurance company, we evaluate claims to determine whether the claim is valid or if it should be denied by the insurance company. In many insurance coverage cases, our role can be two-fold.  First, to help the insurance company interpret the exclusions and endorsements of the policy they issue considering the claim filed and to help the insurance company make the decision to pay or deny a claim. On the other side of insurance coverage, we also help business clients select the appropriate coverage for their business liability and other insurance policies to ensure that if an accident on their premises happens, it will most likely be covered as a legitimate claim.   
Our insurance coverage group is comprised of experienced attorneys familiar with the complex coverage questions that arise for insurance companies in regards to commercial, homeowner's and automobile policies. At Sherr Law Group, not only do we have experience in providing sound legal advice in complex issues of coverage, defense, and indemnification, but also in litigating these questions of coverage by virtue of declaratory judgement actions.
Experienced Philadelphia Insurance Coverage Attorney
We provide counsel on a wide spectrum of issues ranging from construction indemnification agreements and related demands for coverage and defense, to complex insurance disputes between competing insurance carriers. Our experienced practice can help with everything from initial coverage investigation through providing coverage opinions; reservation of rights position letters and indemnification decisions through declaratory judgment litigation.
Our group provides these all-encompassing services for several large insurance entities and private clients. We pride ourselves on providing sound, sensible, successful advice to our clients.
Insurance Fraud
Insurance Fraud Attorney in Norristwon, PA
It is estimated that insurance fraud costs insurance companies over $80 billion per year (Coalition Against Insurance Fraud.)  Not all insurance claims are created equal. In fact, from cases involving insureds setting fire to their business to collect the insurance settlement, to people staging fake slip-and-fall accidents, insurance fraud continues to plague insurance companies and overall, to increase premiums for law-abiding businesses and individuals.
Periodic or ongoing support from attorneys can work in the insurance company's favor to help minimize insurance fraud and false claims. Our Norristown insurance defense lawyers advise on a wide range of litigation and counseling pertaining to insurance fraud.
In the past, Sherr Law Group has assisted with arson investigations, staged accidents, property claims investigations, and numerous other insurance fraud schemes. Since we have represented insurance companies dealing with a wide variety of insurance fraud cases, we pride ourselves on being able to help insurance companies prove and prosecute insurance fraud cases.
Philadelphia Insurance Fraud Attorneys
Our insurance fraud group plays a multifaceted role in representing the interests of the insurance industry in the battle against insurance fraud. Our attorneys have the necessary knowledge and skills to advise on a wide range of litigation, counseling and administrative matters. We provide clients with a blend of experience in prosecutorial and civil practice to serve their needs in this complex and high-stakes arena.
Our insurance fraud group has provided outstanding service and has obtained exemplary results for our clients in the following practice areas:
Affirmative recovery lawsuits including RICO, restitution and asset forfeitures
First party medical compliance programs, fraud detection and prosecution
Defense of claims against insurers for bad faith, malicious prosecution, defamation and invasion of privacy
Property claims investigations including examinations under oath and coverage opinions
Arson investigation
Staged accidents (fraud rings)
Subrogation
Experienced Norristown, PA Subrogation Lawyer
Insurance subrogation cases occur when an insurance company pays their insured for damages, then turns around and sues a third party that may have also been responsible for the loss.  After an insurance claim has been paid to the company's insured, any money collected through subrogation goes directly back to the insurance company to "repay" the company for the claim it paid –when others were partially responsible for the claim.  For example, if an insured is in an automobile accident in a construction zone, the insurance company may pay all of the reimbursement and medical expenses of their insured, then mount an insurance subrogation claim against the highway department for not using adequate signage to warn the driver they were entering a construction zone.
Another example is when an insurance company seeks to recoup costs following a workplace accident. The insured business's employee may have been injured in an incident where a third party was at fault; for example, a manufacturer of faulty equipment may ultimately be responsible for an employee's injury. The employee will still receive compensation for their injuries, but their company's insurer may choose to file a subrogation claim and seek the court's assistance in recouping some of that money from the negligent third party, or in this case, the equipment maker.
Subrogation and Recovery Attorneys Philadelphia
We provide sophisticated, experience-based expertise to maximize subrogation recoveries on behalf of clients in the insurance industry. Our clients include major property and casualty insurers, regional insurers, mutual companies, self-insurers and ERISA funds.
We utilize a state-of-the-art, professional, multi-disciplinary approach to our cases which includes retention and management of forensic experts, conducting technical and legal research, ensuring the proper preservation of evidence and coordinating the inspection of the loss site and evidence. We work on a contingency basis rather than the traditional hourly fee, in service of our clients. We assume the risk of the investment of time for investigative research and legal services. If we do not make a recovery, there is no fee.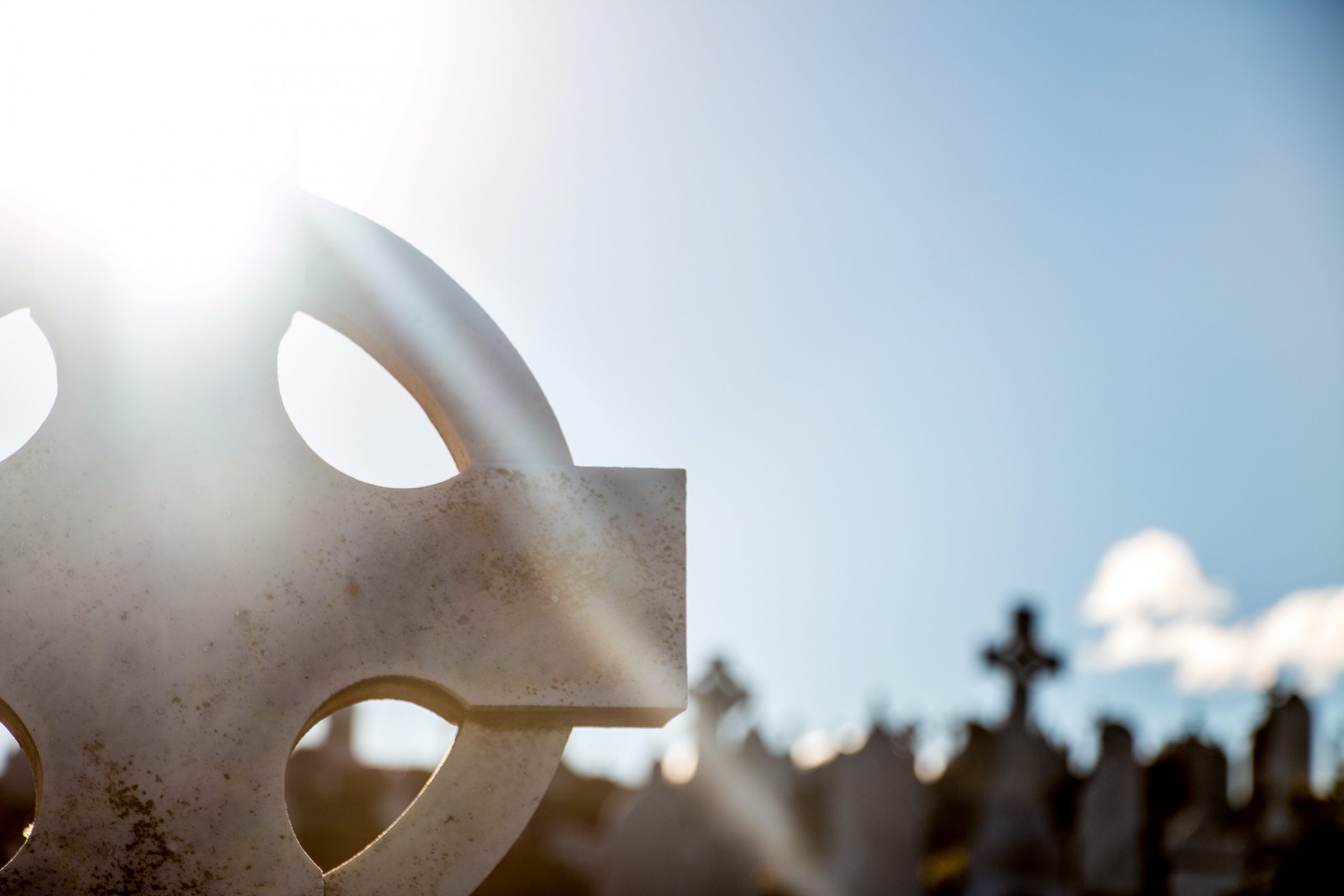 COVID-19 Produces Its First Wrongful Death Suit in Pennsylvania As we predicted in a recent blog, the pandemic is likely to prompt a flood of wrongful death lawsuits against private sector and municipal employers. On May 7, 2020,...