Criminal
Defen
s
e
Attorneys
in
Montgomery County
Criminal

Defen

s

e

Attorneys

in

Montgomery County

and the surrounding counties
Few of us expect to be arrested or accused of a crime – and when it happens it can leave you reeling. Your first thoughts may be – what will my loved ones say? Am I going to jail? How much will this cost me? Will I lose my job? The personal, professional and financial tolls of a criminal charge can sometimes far outweigh the seriousness of the offense. And if you do not take immediate action, you may be left picking up the pieces for some time into the future. That is why you need a criminal defense lawyer who is experienced, skilled and one step ahead at every stage in the process. Above all – you need a criminal law firm you can trust to help you navigate the foreign procedures and protocol suddenly facing you. You can contact Sherr Law Group today, by email or by phone. 
Get a Free Case Evaluation
Montgomery County Criminal Defense Lawyers
Sometimes the biggest help of all, is finding out exactly what it you really need to worry about and what is just noise. Handling the full range of criminal defense cases from DUI to assault, to illegal possession of firearms, our criminal defense attorneys do not take any chances when it comes to the well-being of our clients. If the best outcome for your criminal defense case is a diversion, or plea agreement, we will advise you honestly and give you a clear picture of what the consequences will be.  
On the other hand, we are ready to fight in court, to clear your name and free you from criminal liability, whether you are facing a minor misdemeanor or a serious felony charge. Our criminal defense attorney Stefanie Sherr will advocate ferociously on your behalf. We leave no stone unturned in our criminal defense representation, dissecting every aspect of the case laid out against you, and looking at it from every angle. 
Defending Individuals Across Norristown and Montgomery County
Based in the heart of Norristown, Sherr Law Group has over 35 years' litigation experience in Pennsylvania. Stefanie Sherr, who leads our criminal defense practice, is passionate in her advocacy for her clients, combining kindness, knowledge, and determination. Having previously worked as a public defender at the Defender Association of Philadelphia, representing people facing both misdemeanor and felony charges, Stefanie has seen the inequalities of our criminal system, first-hand. 
 In a world where the rules are not always fair, Stefanie is a criminal defense attorney who will support you through what could be your darkest hour, and help you navigate the unchartered waters that lie ahead. She understands the court system and is ready to advocate on your behalf – whether you're facing charges of fraud, theft, or a violent crime, she will ensure you get the strongest defense available. A member of the Philadelphia and Montgomery Bar Associations, Stefanie completed law school at Temple University. She is supported by Sherr Law Group's full litigation and crisis management team. 
Criminal Defense is More Than Criminal Defense
Most of our clients simply made a mistake and need the best representation available to them. Philadelphia, Montgomery County, and the surrounding counties have many criminal law firms to choose from. Within them, you will find many experienced criminal defense attorneys and products liability lawyers. What Sherr Law Group offers is something more than that. While all criminal cases are unique, their implications inevitably stretch far beyond simple criminal liability. At Sherr Law, our broad litigation and crisis management experience means we can tackle criminal justice investigations holistically – addressing every aspect of the crisis – from federal investigations to civil lawsuits and help to manage any negative PR that might arise. Managing everything in tandem means we can see around the corners. And seeing round corners is reassuring when you're dealing with something you never imagined could happen to you.
How Can We Help You Today?
If you have just been arrested or learned of some potential criminal liability in Montgomery County, Norristown, or the surrounding counties, you need to speak a trusted criminal defense lawyer, who can act immediately on your behalf. Contact Stefanie Sherr at Sherr Law Group at (484) 591-3000, to find out how we can help. We would be pleased to have a confidential, no-obligation discussion with you to review your options.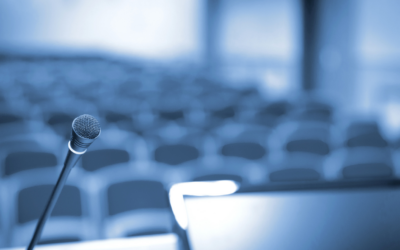 In a Memorandum dated November 17, 2021, Judge Gene E.K. Pratter of the United States District Court for the Eastern District of Pennsylvania granted a preliminary injunction against Pennsbury School District which prohibited the District's School Board from...