Effective Litigation Solutions + Crisis Management
Sherr Law Group, located in the heart of Norristown, PA, has a broad base of crisis management and litigation experience ranging from employment law to insurance defense; municipal law to products liability.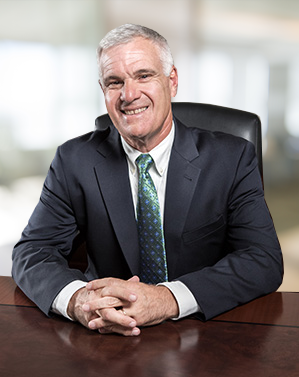 Thank you for Visiting our Website
We appreciate and value the clients we have served since 1957 in the areas of municipal law, employment law, insurance defense, and products liability.
We Focus on Crisis Management
Our focus is to help you proactively face difficult legal issues and to protect and preserve your credibility and good name. We have over sixty years of experience keeping sensitive legal matters private. Our team skillfully navigates complex problems that could cause reputational harm if not handled with sensitivity and the highest level of problem solving experience. Starting with my work at the United States Department of Justice and more recently assisting clients through the global pandemic, our work begins with a focus on legal analysis. This analysis forms the proactive case strategy that drives us to produce the best outcome.  We are always here to talk with you, answer questions, and help you solve the issues that keep you awake at night.  Please let us know how we can help.
Anthony R. Sherr
Managing Partner | (484) 591-3001
View Biography →
Pennsylvania Legal Services
Over the years, Sherr Law Group has represented municipalities, elected officials, police and emergency personnel in both litigation and counseling.
Our employment law team will provide you with the expertise necessary to successfully navigate the complex and ever-changing employment law landscape.
Our insurance defense group consists of accomplished litigators with a reputation for excellence, integrity and innovation in local, state, federal and appellate courts.
Dedicated to understanding your case, the complexities and details of the law, and providing you the most successful outcome through tough litigation.
Get a Free Case Evaluation
Our Team
Our team has been successfully representing clients in local, state and federal courts throughout the eastern and middle portion of Pennsylvania for decades. We have a broad base of litigation expertise ranging from employment law to insurance defense; municipal law to products liability. We have handled litigation for large, publicly traded companies and public entities as well as closely-held businesses and individuals.
Our Approach
A big part of our approach is helping to educate clients on all their available options. We believe the most respectful way to engage with a client is to provide the big picture of several approaches so the client can choose what's best for them. We're able to trust the client's decision, because our collective experience allows us to focus on big picture analysis and recommendations.
Publishing and Presenting
Our managing partner, Anthony R. Sherr, has published a number of policy-setting papers including contributing a chapter on modern policing in the Pennsylvania State Association of Township Supervisors (PSATS) Municipal Solicitors' Handbook. He is a regular PSATS presenter on a wide range of topics including Social Media for Supervisors, and other legally-focused topics important to township leaders.  He was recently quoted in the Pennsylvania Township News in an article entitled, Good Insurance and Robust Procedures Help Townships Minimize Risk, and has served as a guest a speaker on topics including the Pennsylvania Political Subdivision Tort Claims Act. He is a Continuing Legal Education (CLE) presenter on topics like Agriculture, Communities and Rural Environment (ACRE) laws including one presentation entitled, ACRE Laws and Litigation with the Pennsylvania Attorney General's Office.  Because of his experience, he has represented many municipalities faced with ACRE litigation initiated by the Pennsylvania Attorney General including the majority of Pennsylvania Supreme Court and Commonwealth Court decisions on the ACRE statute.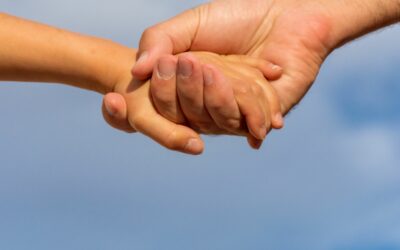 After a year of practicing law side by side in the heart of Norristown, Pennsylvania, we seized a rare moment to sit down with the dynamic father-daughter litigation duo Tony and Stefanie Sherr. With a legacy of legal acumen and fresh perspectives, their partnership...
Our Commitment to Norristown, PA
Sherr Law Group, LLP is proud of its Norristown, PA roots. We are a part of the community, working to make a difference. Tony Sherr grew up near Norristown; his father set up his law offices here in the early 1970s and Tony himself worked in the borough starting in 1979. It's this history that provides us our unique perspective on the county seat of the third-most populous county in the state.
Even as Norristown deteriorated, and businesses left for the surrounding suburbs, the Sherr family remained connected to the community. For some, Norristown became the place lawyers just went to Court. But Tony Sherr got involved in the Greater Norristown Police Athletic League, eventually joining the Board of Directors. This involvement not only allowed him to understand firsthand the challenges that the community faced, it also provided an outlet where they could make a difference. It became clear that the only way to positively impact this community was to be in it; sticking a stake in the ground. This passion led us to commit our resources to Norristown.
Call for a Free Case Evaluation:

(484) 591-3000
Sherr Law Group is Here for You
Questions about our services? Here are some common questions and answers about our PA legal services.
How Does Your Crisis Management Service Work?
For over 30 years, since his days at the Department of Justice, Sherr Law Group's managing partner, Anthony Sherr, has proven his skill and versatility to step into a crisis and use a multifaceted approach to assess your situation head-on and begin the process of managing the crisis using finesse and experience to keep the matter private. 
Who is Your Ideal Client?
Over the years, Sherr Law Group has represented municipalities, elected officials, police and emergency personnel, camp owners, insurance firms, publicly traded and private companies, and individuals.
What Does Your Firm Value?
We take tremendous pride in the work we do for each of our clients and the personal relationships we have with them. We believe that the manner in which we provide our services is just as important as the quality of the legal services we provide.
How Does Your Team Work?
The team at Sherr Law Group is always in tireless pursuit of our client's interests while maintaining a professional working relationship with the teams representing our adversaries. It may not be the most instantly gratifying way of dealing with tense situations, but we know from experience that better results are attained when all parties are civil and respectful toward one another.
How Do You Work with Clients?
Developing respectful relationships on both sides of the table does not mean we are any less tenacious or committed to achieving a just result for our clients–to the contrary, we care about our clients as if their cases were our own.
"Anthony provided me with some legal consulting on a project that benefited the youth or minority community of Norristown. He truly cares for the community and has strong roots in the area. We will be working together again."
"Tony Sherr and his team are a delight to work with. They are tough, smart lawyers and advocates. I strongly recommend Sherr Law Group to any business or insurance company looking for experienced, results-oriented legal counsel."
"The entire team at Sherr Law Group was absolutely phenomenal to work with. Their understanding of municipal PA law is unmatched. I definitely recommend them for any municipalities going through a crisis or difficult time."