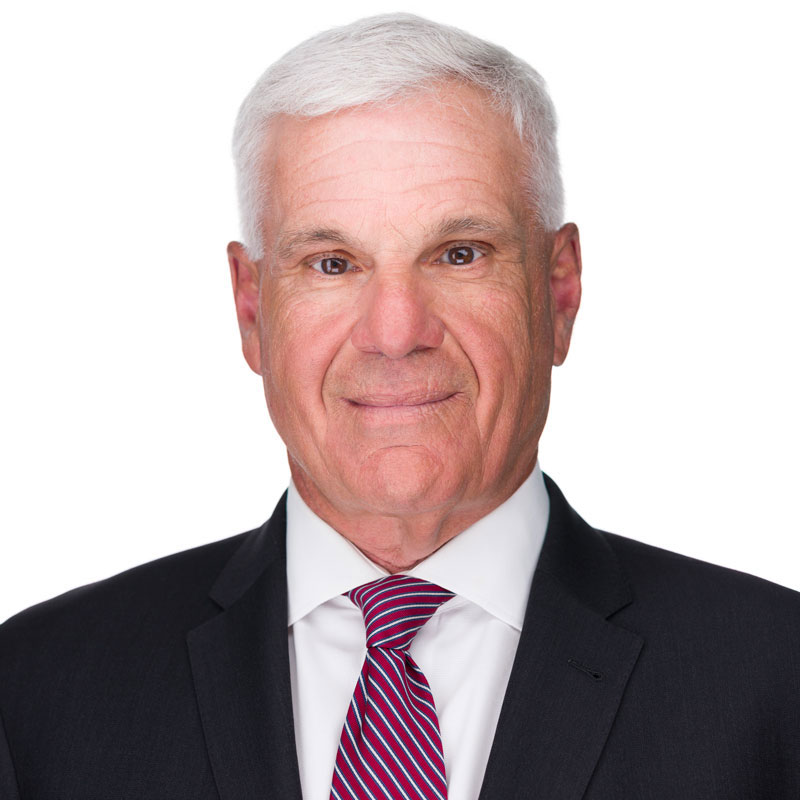 Areas of Practice
Commercial Litigation

Municipal Law and Liability




Employment Law




Insurance Defense




Subrogation
Bar Admissions
Pennsylvania, 1985




District of Columbia, 1985




Eastern District 1985

Middle District of PA 1989

3rd Circuit 1985

5th Circuit 1986

U.S. Supreme Court 2005

Anthony R. Sherr
Managing Partner at Sherr Law Group
Anthony Sherr's extensive experience includes matters involving crisis management, commercial litigation, municipal liability, civil rights, employment law, products liability, and land use matters. He has tried over 50 cases in Federal and State courts throughout Pennsylvania.
Tony is a renowned crisis management lawyer and regularly works with clients facing an unforeseen crisis that might become public and damage the organization's reputation. Tony deals discreetly and quickly to identify the impact of the crisis, and to develop a proactive plan to deal with all aspects of managing and moving on from a crisis including conducting investigations, crisis planning, internal positioning, external communications, and responding to the media, all the way through the litigation process if needed.
In addition, Tony represents camp owners and directors in Pennsylvania in areas including risk management and liability, third-party releases, insurance proposal reviews, employment and legal practices reviews, employment law training, and helping owners ensure they have the proper clearances and certifications in place.
Tony graduated from Ursinus College in 1981. He received his law degree from Delaware Law School, where he graduated Magna Cum Laude. He was the Articles Editor of the law review; The Delaware Journal Of Corporate Law. Prior to entering private practice, he served as a trial attorney with The United States Justice Department through the Attorney General's Honors Program. In this role, he represented the United States in Federal District Courts throughout the country.
Tony is a member of the American, Pennsylvania and Montgomery County Bar Associations. He is also a member of the Defense Research Institute and Pennsylvania Defense Institute. He has lectured on behalf of the Pennsylvania Bar Institute and the Association of Public Risk Managers. He is a presenter at the Pennsylvania State Association of Township Supervisors' Annual Conference and presents webinars and seminars for solicitors and Township officials through PSATS.
Tony is active in the Community. He is a Board Member of the Greater Norristown Police Athletics League, and is a member of the Worcester Township Planning Commission. He also serves on the Board of Einstein Health System and Hanover Fire and Casualty Company.
Education
Delaware Law School (J.D. Magna Cum Laude, 1985)
Ursinus College (B.A. 1981)
Partner – Sherr Law Group, 2016 – Present
Partner – Mayers, Mennies & Sherr, LLP, 1997 – 2016
Concentrates on high exposure, high profile cases. Specializes in the defense of midsized companies, municipalities, self-insureds and employers in Employment Litigation, Civil Rights, Product Liability, Commercial Matters, Professional Liability and Land Use Matters,. Currently represents over 100 companies and municipalities through carriers or self-insurance programs.  Recent trials: Wrongful Termination Action, defended employer who was accused of terminating an employee in contravention of public policy; Defended three police officers and municipality in §1983 action with accusations of wrongful arrest and discrimination; defended municipality and five council members in §1983 action alleging violations of due process and retaliation for decision to disband police force.
Successfully represented several companies in products liability actions alleging both personal injuries and property damage.  Currently involved in several actions where Courts are being called upon to interpret the new strict liability standard enunciated by the Pennsylvania Supreme Court in Tincher v. Omega Flex, 104 A.3d 328 (Pa. 2014).
Successfully represented a township in Pennsylvania Supreme Court in action pursuant to the Sunshine Act establishing limits on open meeting requirements. Smith v. Richmond Township, 83 A.3d 407 (Pa. 2013).
Defended various municipalities in matters brought by the Attorney General's office under ACRE, which established most of the case law under the statute in both the Commonwealth Court and Supreme Court.
Successfully defended numerous employers in actions under Title VII; PA. H.R.A.; Whistleblower statute and common law employment torts, as well as civil service matters.  Prosecuted and defended equity actions involving restrictive covenants and unfair trade practices, including injunctive relief.  Was successful attorney in Wertz v. Chapman Township, 559 Pa. 630, 741 A.2d 1272 (1999), where the Pennsylvania Supreme Court held that there was no right to a jury trial under PHRA.
Defended insurance companies in numerous coverage cases arising out of Professional Errors and Omissions, Fire and General Liability Policies.
Handles property damage and personal injury claims for carriers throughout Pennsylvania, including both defense and subrogation actions including products liability defense.
Prosecuted and defended clients in various commercial matters including commercial landlord/tenant issues; asset sales of businesses; business torts; and Orphan Court disputes.
Currently solicitor to Montour Township regarding zoning and land use matters.
Currently labor counsel to numerous municipalities including statutory and contractual arbitration, contract negotiation and matters in the Pennsylvania Labor Relations Board.
Partner – Sherr, Joffe & Zuckerman, P.C., 1988 – 1997
Litigation Department.  Responsible for all municipal and Governmental Liability litigation. Sample cases where judgment was secured on behalf of municipal clients prior to trial, and which were affirmed on Appeal to The United States Court of Appeals for the Third Circuit:  Claim against Municipality for improperly awarding Cable TV franchises; Numerous claims against various municipalities for violation of Equal Protection and Substantive Due Process with respect to Land Use Issues; Claims against School District for violating right to practice ones religion.
Represented numerous companies in products liability suits, achieving well over 30 defense verdicts on behalf of clients.
Trial Attorney – United States Department of Justice.  1985 – 1988
Sample cases tried to verdict in District Courts throughout the United States: numerous medical malpractice claims against various federal doctors (V.A. Armed Services, Bureau of Prisons); defended Federal Agencies including F.B.I., Capitol Police, and Bureau of Prisons in Bivins- actions; Defended EPA, and DOE.
Community Achievement Award, State of Israel Bonds, October 2011
Attorney General's Honors Program, United States Department of Justice
Selected as one of thirty five law school graduates out of thousands of candidates nationwide, to be appointed as an attorney for the United States working out of the Justice Department in Washington.
Articles Editor, Law Review, Delaware Journal of Corporate Law
Keynote Speaker, Montgomery County Paralegal Association, "The Civil Rights Statute: A Primer," June 16, 2021
Quoted in and source of information for article entitled: Good Insurance and Robust Procedures Help Townships Minimize Risk, Pennsylvania Township News, August 2020
Presenter, PSATS Conference, presentation entitled: "Today's Liability Issues Covid-19, Sexual Assault and Governmental Immunity", June 18th, 2020
Guest Speaker, EMC Insurance, presentation entitled: "Pennsylvania Political Subdivision Tort Claims Act", to almost 100 independent insurance agents on April 29, 2020
Presenter, American Camping Associations Tri-State Convention, presentation entitled:  Modern Issues: Consent and Waiver Mental Illness, March 12th, 2020 at Atlantic City Convention Center, Atlantic City, New Jersey
Presenter, Discipline and Termination, to a Group of Summer Camp owners, Boca Raton, FL, 2019
Tony was on a joint panel workshop at PSATS' 2019 Conference on "Social Media for Supervisors", took place on Monday, April 15 and Tuesday, April 16, 2019 at the Hershey Lodge
Webinar Presenter, Avoiding Sexual Harassment in a Camping Environment: Tips and Strategies, Hawly, Pennsylvania, March 15, 2018.
Presenter, Pennsylvania Camp Directors Meeting, Employment and Contract Law: What Camp Owners Need to Know, Boca Raton, Florida, November 28, 2017
Presenter, PSATS Annual Meeting
Author of chapter in Municipal Sollicitor's Handbook jointly sponsored by PSATS and DCED
Frequent Presenter, Pennsylvania State Association of Township Supervisors Association
Frequent Presenter, Insurance Agencies and Claims Department of Insurance Companies
CLE Session Presenter, Chester County Bar Association's Municipal Law Section, May 10, 2016. Tony spoke on the ACRE laws and litigation with the Pennsylvania Attorney General's office. Tony has represented numerous municipalities faced with ACRE litigation brought by the Attorney General including most of the Pennsylvania Supreme Court and Commonwealth Court decisions on the statute
Advocate, Order of  Justitia, 2023
Advocate, Order of Certus, 2023
Member, Trial Law Institute, 2023
Member, Diversity Law Institute, 2023
Member, Litigation Counsel of America, 2021
Appointed Chairman, Worcester Township Planning Commission, 2019
Co-Chair, Small Miracles Golf Outing, Einstein Health, May 7, 2018
Sponsor, A Dash of Love, Temple Beth Hillel – Beth El, April 28, 2018
Sponsor, Casino Night in Support of Adults with Developmental Disabilities, April 20, 2018
Co-Chair, Annual Israel Awareness Day,  Green Valley Country Club, 2018
Appointed Committee person, Worcester West Township Committee, 2017
Work with members of the committee to serve voters, elected officials, and their political party
Member, Defense Research Institute, 1992 – Present
DRI is the leading organization of civil defense attorneys
Member, Planning Commission Worcester Township, 2012 – Present
Advise the Board of Supervisors on ordinances and planning issues
Board Member, Hanover Fire and Casualty Company, 2005 – Present
Commercial Insurance Company.  Currently serving on the Board's Audit Committee
Board Member, Greater Norristown Police Athletic League, 2011– Present
Involved in setting policy, raising funds, and assisting with the management of the day to day operations of the facilities and programs
Board of Overseers, Einstein Healthcare Network, 2013 – Present
Governing body of the organization. Acts as an advocate in the community for the mission, vision and success of one of the region's largest health care networks
Ex-officio Board Member, Green Valley Country Club
Social and Philanthropic Organization. Served as President from October 2008 through October 2011
Click on the links below to learn more about the clients Tony has represented in:
Smith v. Richmond Township 82A.3d407(PA.2013), Pennsylvania Supreme Court Sunshine Act victory for municipalities. Fact finding prior to deliberations and decisions need not be done in open meetings. Sets limits on open meeting requirements under the Sunshine Act.
Wertz v. Chapman Township, 741 A.2d 1272 (PA 1999).  Successfully, represented township in Pennsylvania Supreme Court in action brought under the PA Human Relations Act.  Case established that there is no right to a jury trial under PHRA.
Commonwealth v. Locust Township, 968 A2d 1236 (PA 2009), 49 A.3d 502 (PA Cmwlth. En banc 2012); Commonwealth v. Richmond Township , 2 A.3d 678 (PA Cmwlth. 2010); Defended several municipalities in actions brought be Attorney General challenging local land use ordinances regulating intensive farming activity under the ACRE statute. Mr. Sherr has represented municipalities in most of the significant court cases interpreting the statute.
In re Bridgeport Fire Litigation, 51 A.3d 224 (PA. Super. 2012). Defended electrical contractor in class action against 35 defendants claiming liability for fire causing $54 million in damage.  Sherr represented the only defendant to go to trial, in this three month trial court proceeding.  Obtained very favorable result for client.
Dejesus v. Knight Industries, 2013 WL 3833247 (EDPA 2013).  Summary judgment on behalf of manufacturer of lift table which allegedly injured plaintiff while he was working at the Harley Davidson factory in York, PA.  Case important for use of Restatement 3d standard for products liability, and has now been remanded to address the landmark Pennsylvania Supreme Court decision in Tincher v. Omega Flex, 104 A.2d 328 (PA 2014)
Snyder v. Bender, et al, 2013 WL 6571701 (3d Cir. 2013). Successfully defended township and municipal officials against claim by township supervisor claiming election fraud, violation of supervisors civil rights, and slander.
Honey Brook Estates v. Honey Brook Township, 2012 WL 2077188 (EDPA 2012). Successfully defended township, individual supervisors, members of planning commission and others against a civil rights action brought by a developer whose development plans were denied by the township.
Karchnak v. Swatara Township, 446 Fed.Appx. 432 (3d Cir. 2012) Successfully defended township, police chief and supervisors against Civil Rights suit brought by a female Sargent in the police department.  Jury Verdict for Defendants.
Chubb v. On-Time Wildfire Feeders, 2009 WL 424218 (MDPA 2009). Represented manufacturer in a products liability action.  Case significant for establishing limit on damages for total loss of house but not real property.
R & B, Inc. v. Needa Part Manufacturing, Inc. 2005 WL 3054595 (EDPA 2005). Patent action against manufacturer of auto parts by former employer of President of company.  Successful result for client.
Joshua Hill v. Whitemarsh Township, 294 F.2d 482 (3d Cir. 2002). Defended Township in action brought by company and individual who had purchased ground from township which contained a former municipal land fill.  Case was tried twice, and eventually, resolved in bankruptcy court.
Corneal v. Jackson Township, 94 Fed.Appx. 76 (3d Cir. 2004). Successfully defended municipality and individual township officials in a civil rights action brought by a land owner whose development plan had been denied.
Tobin v. Badamo, 79 Fed.Appx. 217 (3d Cir. 2003). Jury verdict on behalf of police officer and borough in action brought by President of borough council.  Affirmed on appeal.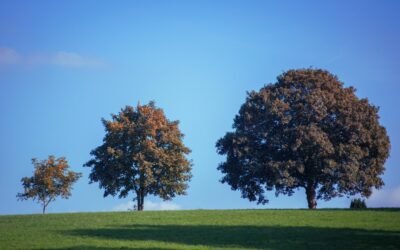 We're very pleased to announce that Tony's daughter Stefanie Sherr has joined the firm as an associate attorney. Introducing a third generation of the Sherr clan to the firm. Stefanie is excited to build upon her previous experience as a public defender at the...