Sherr Law Group Announces Win for Spring Township Police
Attorney Anthony Sherr successfully represented Spring Township police officers involved in the apprehension of a drug suspect.
More About the Case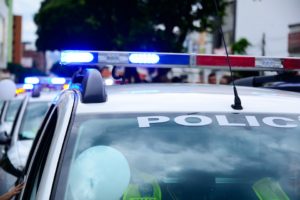 Client: Multiple police officers from Spring Township.
Issue: Spring Township police officers were involved in the apprehension of an unruly drug suspect. The suspect attempted to avoid apprehension by driving his vehicle toward the police officers—who responded by firing their weapons at the suspect (hitting him once in the shoulder).  A chase ensued, but ultimately the suspect was captured, taken to the hospital, and then delivered to central booking. Despite having pled guilty to resisting apprehension, the suspect brought a federal law suit Pro Se, suing Spring Township and the police officers involved for alleged excessive use of force.
Strategy/outcome: On the basis that force was reasonably necessary given the situation, Sherr Law Group aggressively defended Spring Township. A summary judgment was granted for the township and all individual defendants represented by Sherr Law Group, except one officer. Interestingly, a big downtown firm picked up prosecution of the action on behalf of the plaintiff, Pro Bono. When attorneys entered, we contacted them early and often about voluntarily dismissing remaining officer. Sherr Law Group utilized a series of police car surveillance videos, which showed that the remaining officer was not deliberately indifferent to the serious medical need of the plaintiff. This video compilation was prepared and shared with the plaintiff's attorneys and voluntary dismissal was eventually given.