Small Miracles Golf Tournament Returns for 33rd Year
After last year's hiatus due to COVID, The Small Miracles golf outing was back in full swing this May! The 33rd annual event, chaired by Rick Fine, MD; Jamie Raphael, MD; Adam Stern; and our own Anthony Sherr, took place on May 3rd, 2021. For many, this is an annual spring ritual where, no matter the score at the end of the day, all participants are winners as they are helping Einstein's most vulnerable patients.
Lifesaving Care for Vulnerable Infants
Over the years, The Small Miracles Golf Tournament has made a big difference in the lives of its smallest patients and their families. This year's proceeds will fund lifesaving equipment for Einstein Healthcare Network's most vulnerable – babies – including ventilation and oxygen monitors for Einstein Medical Center Philadelphia's NICU and heart monitors for Einstein Medical Center Montgomery's delivery rooms. In total, this year's event raised $260,000 to fund lifesaving monitors and systems for ventilation, heart rate, and oxygen monitoring for the smallest of pediatric patients. Together, we made small miracles happen! 
"It is such an honor to participate in Einstein's Small Miracles Golf Tournament again this year," said Sherr Law Group's Tony Sherr. "Knowing our efforts result in the ability for Einstein to purchase lifesaving technologies for babies and other children brings great satisfaction to me personally. I know I speak on behalf of all golfers in the tournament when I say this is probably the most meaningful golf I play all year," he added.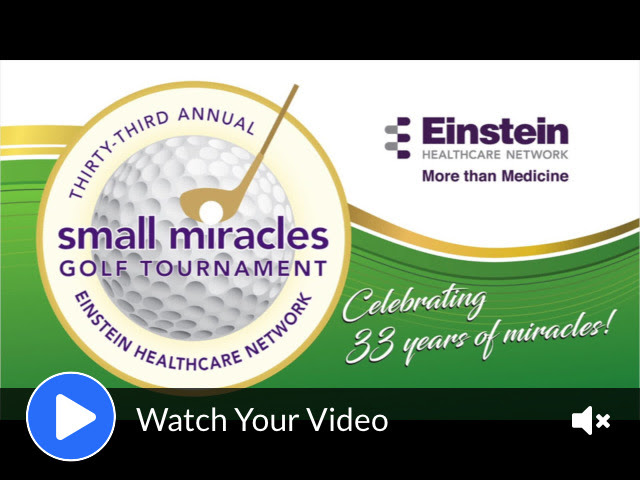 Helping Norristown Families Thrive
Sherr Law Group is located in the heart of Norristown, PA. Our attorneys are proud of the local community and are happy to do our part to support nearby charities, nonprofits, and fundraising efforts. We know many Norristown families have relied on Einstein Healthcare Network to care for their new babies in trying times, so we're passionate about helping these little patients and their parents receive the support they need to thrive. 
Our team is incredibly grateful to all who donated and participated in this year's Small Miracles golf outing. Each year's tournament is a prime opportunity for us to come together after months of fundraising to celebrate the generous contributions of local community members and businesses. Congratulations to all the winners, and we hope to see you again next year!