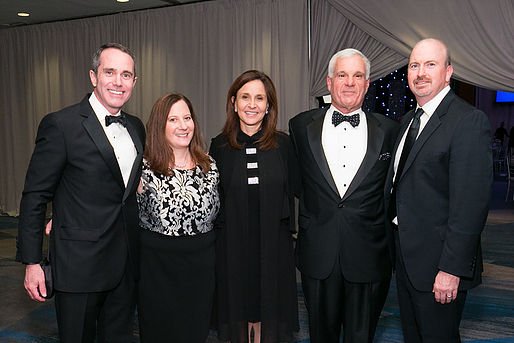 Tony Sherr Attends 120th Annual Pennsylvania Society Dinner
Sherr Law Group attorney Tony Sherr recently attended the 120th annual Pennsylvania Society Dinner, where he had the privilege of mingling with Pennsylvania natives and transplants from many different backgrounds. Prominent politicians and business leaders use this annual meeting to discuss current events and issues of relevance in their home state. The Pennsylvania Society is an historic organization, and Tony is honored to be part of the same Society where Andrew Carnegie, Charles Schwab, Andrew W. Mellon, and many other greats once gathered to share in their love of their home state.
The 120th Annual Pennsylvania Society Dinner
This year's dinner was held on December 1st, 2018. The 2018 honoree was Brian L. Roberts, Chairman and Chief Executive Officer of Comcast Corporation. He accepted the Gold Medal for Distinguished Achievement at the event. Attendees also had the opportunity to connect with other business owners and politicians to both fundraise for charity and discuss the current events in Pennsylvania. Although casual politics are often discussed at the annual dinner, the Society is a bipartisan organization most interested in networking, fundraising, and connecting those who feel allegiance to the state of Pennsylvania.
History of The Pennsylvania Society
The Pennsylvania Society is the longest-lived charitable organization of its kind in the country. Its purpose is to "honor achievement, to reward excellence, to promote good will and understanding and to celebrate service to the Commonwealth of Pennsylvania and to humanity in general." Its first dinner was hosted in 1899 by James Barr Ferree, a native Pennsylvanian who was living in New York City and wanted to gather with other Pennsylvanians to celebrate "bonds of friendship and devotion to their native or adopted state." The group agreed to meet annually for dinner at the Waldorf Astoria, with many thrilling keynote speakers attending throughout the years, from Winston Churchill to Dwight D. Eisenhower.
The Pennsylvania Society's Charitable Scholarships
The Pennsylvania Society gives back to the community year-round. It awards annual scholarships to exceptional students through The Benjamin Franklin Scholarship Award. This yearly scholarship is a writing competition open to high school juniors at public Pennsylvania high schools. The students are given a selected quote by Benjamin Franklin and must write an essay about the quote's modern-day prevalence.
The Pennsylvania Society also had a successful scholarship program with the Maguire Foundation where the Society funded educations for Pennsylvania high school students who would be attending a four-year college or university in Pennsylvania. This scholarship has recently been closed so the organization can focus on its essay contest.
If you are seeking an employment law firm in Pennsylvania to help your business – large or small – navigate the complex area of employment law, Sherr Law Group can help. Our team of Norristown employment law attorneys provide consultative services and help your business navigate litigation if necessary. Contact us at (484) 591-3000 to learn more.